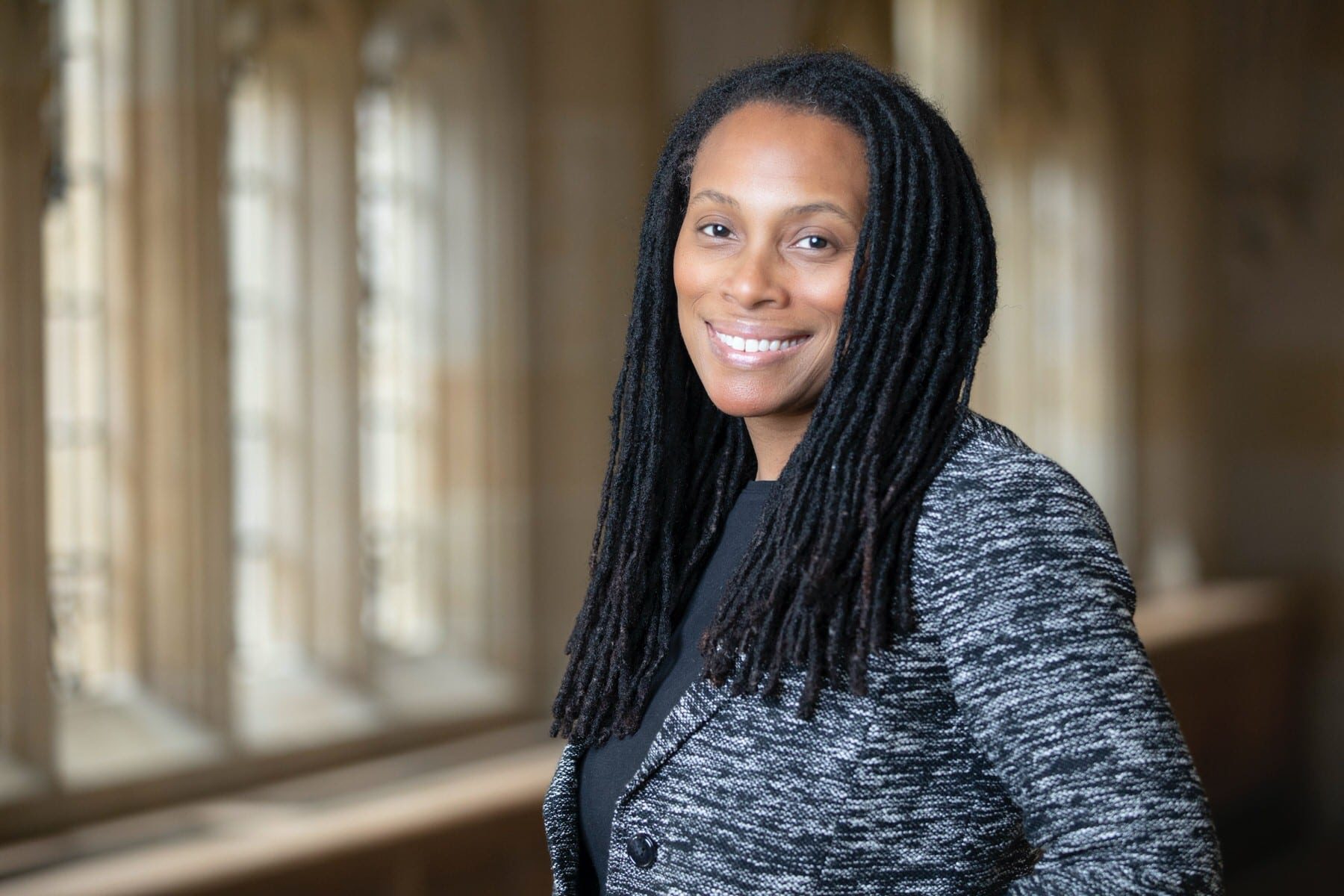 The COVID Delta variant puts men and people of color at risk, Biden official warns
The highly contagious variant could thwart efforts to fully end COVID-19 crisis, Dr. Marcella Nunez-Smith told The 19th.
PublishedJuly 2, 2021, 10:23 a.m. MT
The highly contagious Delta variant of COVID-19 — on track to become the dominant strain in the United States — could exacerbate stark race and gender-based coronavirus disparities, undercutting the possibility of a nationwide return to normal, a top adviser to the president told The 19th.
"I'm worried about Delta, and I'm worried about Delta especially for people who aren't vaccinated, and for communities where the uptake of vaccination has been low," said Dr. Marcella Nunez-Smith, who chairs the White House's COVID-19 Health Equity Task Force.
The Delta variant, which was first seen in India and is already the dominant coronavirus strain in many other countries, is more contagious than earlier versions of the virus and can potentially result in more serious infections. It has already been detected in every state, and government officials believe it will become the main source of American infections within weeks.
The 19th thanks our sponsors. Become one.
Although cases have been trending downward, the Delta variant creates a coronavirus outbreaks in communities where a significant number of people remain unvaccinated, which can put specific, hard-to-reach populations at risk.
The impact could be particularly severe for men, Nunez-Smith acknowledged, since they have generally been more likely to develop complications, sometimes fatal, from COVID-19. Nunez-Smith said that adds to the imperative of getting more men vaccinated. Currently, 53 percent of people who are fully vaccinated are women, and only 47 percent are men, according to data collected by the Centers for Disease Control and Prevention. The data does not disaggregate sex and gender or account for nonbinary people.
The only age group in which men are more likely to be vaccinated is for adults older than 75, per a separate CDC analysis.
A newsletter you can relate to
Storytelling that represents you, delivered to your inbox.
EmailSubscribeI agree to the terms
White people are more likely to have been vaccinated than Black or Latinx people, the CDC data shows. That has been a concern for months, especially since Black and Latinx people have been more likely to work jobs that expose them to the virus and have been more likely to end up in the hospital.
The introduction of the more contagious variant, coupled with that vaccine disparity, could create greater risk of localized, unequally distributed COVID-19 outbreaks, Nunez-Smith said.
"There's more work to do," she said. "The dynamics of COVID-19 are local. And so it really comes down to the dynamics of one's community. How many people in one's community have been vaccinated? The risk is there for these localized surges."
Efforts to vaccinate more Americans have lagged since spring. Though President Joe Biden initially set a target of getting 70 percent of adults vaccinated by the July 4 holiday, the administration acknowledged last week it was unlikely to meet that goal. So far, 66.5 percent of adults have gotten at least one shot. The Biden administration has vowed to distribute vaccines equitably — touting targeted outreach for Black and Latinx people in particular, given their disproportionate harm experienced — but those efforts have not been enough to close vaccine disparities.
Nunez-Smith would not say whether federal guidance might change around indoor mask mandates, but she did suggest that more local areas — especially places with low vaccination rates or new surges of COVID-19 — could reintroduce indoor mask mandates even for people who are vaccinated. That's in line with guidance from other officials, notably Anthony Fauci, who heads the National Institute of Allergy and Infectious Diseases.
Currently, the CDC does not recommend requiring indoor masks for people who are fully vaccinated. The World Health Organization does recommend indoor masks, though, citing the risk of the Delta variant. This past week, Los Angeles County's health department put out a strong recommendation that people wear masks indoors even if fully vaccinated.
"It's really up to locals and states around mask requirements," Nunez-Smith said. "But I particularly encourage people to pay attention to the local dynamics."
All evidence suggests that people with two shots of a Pfizer or Moderna vaccine will not develop severe illness from the Delta variant, and are unlikely to transmit the virus to others. On Thursday, Johnson & Johnson said its vaccine also protects against the Delta variant.
But if large pockets of people remain unvaccinated — in the United States or abroad — the virus could further mutate and develop even more potent variants that eventually undercut the power of those vaccines. At the current pace of vaccination, it could take another year for enough of the world to have coronavirus immunity, according to data analyzed by Bloomberg News.